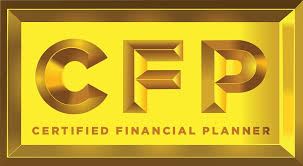 Oxford, MS (December 16, 2015) – Rick Hill, CFP®, AIFA®, Wealth Manager at Hardy Reed in Tupelo, MS and Medora Justus, CFP®, AIF®, Wealth Manager at Hardy Reed in Oxford, MS have been authorized by the Certified Financial Planner Board of Standards (CFP Board) to use the CERTIFIED FINANCIAL PLANNER™ and CFP® certification marks in accordance with CFP Board certification and renewal requirements. Mr. Hill has worked at Hardy Reed since 2006 and is instrumental in conducting research for the financial planning process as it affects long-term planning for high-net-worth individuals and families. Mrs. Justus joined Hardy Reed in 2014 as a Wealth Manager with a passion for enabling and educating individuals and families to become more engaged in their financial lives.
The CFP® marks identify those individuals who have met the rigorous experience and ethical requirements of the CFP Board, have successfully completed financial planning coursework and have passed the CFP® Certification Examination covering the following areas: the financial planning process, risk management, investments, tax planning and management, retirement and employee benefits, and estate planning. CFP® professionals also agree to meet ongoing continuing education requirements and to uphold CFP Board's Code of Ethics and Professional Responsibility, Rules of Conduct and Financial Planning Practice Standards.
CFP Board is a nonprofit certification organization with a mission to benefit the public by granting the CFP® certification and upholding it as the recognized standard of excellence for personal financial planning. For more about CFP Board, visit www.CFP.net.
About Hardy Reed
Hardy Reed, LLC is an independent, SEC registered investment adviser, with a focus on wealth management, fiduciary consulting, and retirement plan services firm. Its team of professionals provides objective fiduciary guidance to high net worth families, institutions such as endowments and foundations, and retirement plans throughout the United States. The firm has offices in Tupelo, MS and Oxford, MS.
For more information on Hardy Reed, please visit www.hardyreed.com.